MICHAEL POLLACK
Research Scientist at National Oceanic and Atmosheric Administration, Northwest Fisheries Science. As an Ecosystems Analyst, Dr. Pollock studies watersheds and fluvial ecosystem. His seminal work on the influence of beaver habitat on coho smolt production and ecosystem function has been the foundation for decades of research.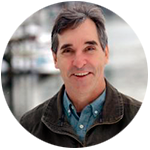 EMILY FAIRFAX
Dr. Emily Fairfax is an Assistant Professor of Environmental Science and Resource Management at California State University Channel Islands. She uses a combination of remote sensing and field work to research how beaver activity can create drought and fire-resistant patches in the landscape under a changing climate.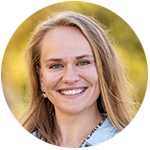 JOE WHEATON
Joe Wheaton is an Assistant Professor at Utah State University and a fluvial geomorphologist with over a decade of experience in river restoration. Joe runs the Ecogeomorphology & Topographic Analysis Lab in USU's department of Watershed Science and is a leader in the monitoring and modeling of riverine habitats and watersheds. Co-founder of Anabranch Solutions, he helps landowners design, build and adaptively manage low-tech process-based restoration riparian projects.